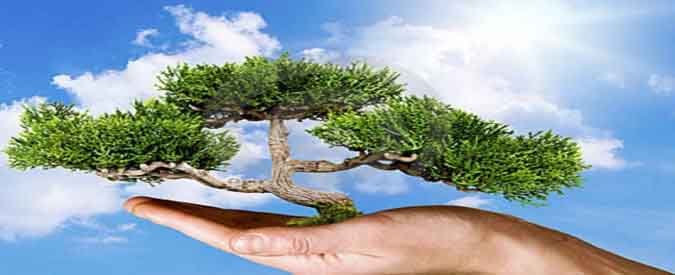 Billing Software For Hotels, Lodges, Restaurants
With the substantial growth in hotel capacity over the last decade, finding and retaining a valuable clientele continues to be a major challenge in the hospitality industry. To remain competitive, the practice of revenue management is of strategic and tactical importance in improving hotel revenues and profitability.

We've come a long way from the old-style "heads-in-beds" mentality of the early days where occupancy was the ultimate goal and rates were established based upon immediate need, usually with little relationship to the marketplace.

Ever since American Airlines started the transformation to revenue management in1985, hoteliers began to learn and use revenue management to increase RevPar. Since then, the hotel industry has done its best to change its marketing efforts from simply selling rooms to actually managing revenue through the principles of supply and demand.

This is the era of software-assisted automation. Computers are the order of the day, and if your business is not taking advantage of the digital convenience, it stands a good chance of losing out to the competition. The hotel industry is no exception. Under typical circumstances, managing the various affairs of a hotel can be quite a demanding job. It can be resource-intensive and during the holiday seasons, can also be pretty hectic. In order to make life easier, hotels everywhere are increasingly adopting hotel management software solutions to facilitate processes and introduce a greater level of efficiency and accuracy in operations.

A hotel management software application is not hard to find these days. A quick search on Google with hotel software will yield thousands of results in the blink of an eye. However, you need to ensure that the hotel software you choose to use for your organization is powerful and dependable enough to be able to efficiently meet all the usual demands of the industry.

One of the best applications in this regard feature a wide range of features to help you take care of most of your management related tasks without a sweat. It is a comprehensive software suite consisting of integrated modules for various aspects of hotel management, such as hotel management software, hotel reservation software (billing software), hotel reception software and hotel accounting software. This class of software is often referred to as Property Management System in the industry. Designed for the Microsoft Windows operating system, it offers a comprehensive, one-stop solution for all your hotel management related requirements. Try it and take your hotel business to the next level of success.





For hotel industry, we have introduced easy-to-use hotel software, known as Teknix HBBS. A perfect software solution for hospitality industry, this comprehensive software suite comes integrated with modules for many aspects of hotel management.

Often referred as Property Management System in the hospitality industry, this special class of software is ideally suited for use at hotels, military guest houses, motels, resorts, inns, lodges, hostel, suites, ranch, apartments, medical centers and bed and breakfast operations.


A few of the important modules that come built-in the PM Software are: Hotel Management Software, Hotel Booking & Billing Software, Hotel Reception Software and Hotel accounting software. All the modules and programs in this lodging software are closely incorporated and come at no additional cost.




Teknix India has developed for beer bar, fast food corner, restaurant, sweet corners, ice-cream parlor and hotels, Cafeteria, Pizza-Hut, Pizzeria, Home Delivery Counter, club & Corporate Catering on customized concept of the KOT (Kitchen Order Token) system.

Software allows to make bill without KOT system. This software provide total item sale summary and daily sales summary without any burden. You can maintain stock regularly.





* Multi Billing on single system: You can make upto 18 Bills at a time by clicking on Create New Bill from Retail Billing Button.

* Bill printing Enable for 40/80 Columns DM or Thermal Printer.

* Print System date, Time & Table No

* VAT & Service Tax auto-calculated from Master Tax Setup.

* Change of Table facility.

* Simultaneous Multiple Table Billing

* Parcel & Home Delivery Mode

* Very User-friendly Operation




Teknix India Inventory Software is the universal program for Inventory Control & Materials Management Software from simple invoicing to complex inventory control system designed specially to meet the requirements of small and medium sized enterprises(SME).

Teknix India Inventory Software is an intuitive, easy to use, robust , multi-user inventory business management system and accounting software that includes inventory, customer management, vendor management, A/R, A/P and comes with extensive reporting tools.


The inventory control system also supports purchase, production, shipping, sales and RMA. The software is business neutral. Business specific requirements are covered by configuration or by additional modules. (e.g. shopping malls, home business, book store, computer stores, house-keeping management in Hotels and others).